NEARLY seven years have passed since the Tipperary Ladies played their last senior championship match, so hosting 11-time All-Ireland champions Cork in Ardfinnan for the TG4 Munster Ladies football semi-final on Saturday (2pm) will be a proud moment for the county.
Considering team captain Samantha Lambert also hails from the South Tipperary village, there is great excitement in the area, and with the team on the back of an unprecedented run of results there is a touch of confidence hanging round too.
Tipp enter the summer on the back of an undefeated 2017 that saw them win the Lidl National League Division 3 title, the TG4 Munster intermediate crown and the TG4 All-Ireland intermediate title.
This year, they earned promotion to Division 1 of the Lidl NFL by beating Cavan in the Division 2 final, although, according to Lambert, losing to Waterford in the group stages along the way was a timely taste of defeat.
"It was nearly the best thing that happened to us, losing to Waterford," said Lambert.
"It wasn't really a wake-up call, but maybe the unbeaten run had a bit of an effect on us and there was pressure on us to keep going.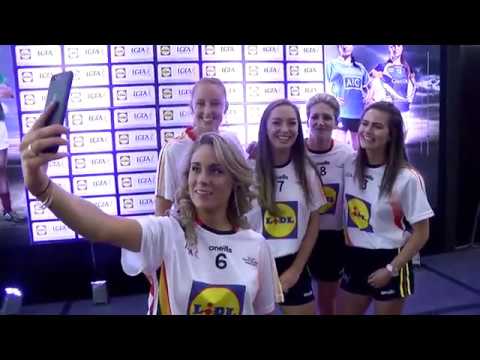 "After winning for so long you forget what it feels like to lose a match. Having that feeling back in the dressing room was nearly like losing an All-Ireland final and we don't want to feel like that again."
At 27 years old, Lambert is one of the most experienced players in the Tipp squad. She debuted as a 16-year-old in 2008 and was part of the All-Ireland intermediate winning side later that year and for the three years of senior football that followed.
There's real excitement in the camp again, says Lambert, one of five Tipperary players honoured on the 2018 Lidl Team of the League for Division 2.